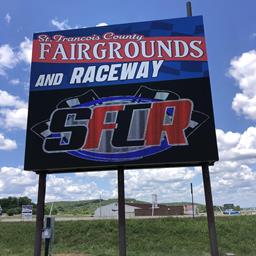 2/1/2023
St Francois County Raceway
---
Queen's Royal 2023 - Two Day Show
St. Francois County Raceway is proud to announce our 2023 Queen's Royal, which will feature a two day show hosted on June 2nd and 3rd.
This 2 day event will be our 26th Annual Queen's Royal, honoring the late Terry Babb. We hope to bring in big talent, a huge local fan turnout, as well as bring in fans and drivers alike from all across the Midwest and beyond. We are looking forward to a fantastic weekend, full of racing action.
Our 2023 Queen's Royal will feature two classes, we will be highlighting 410 Sprint Cars with a supporting class of the Mod Lites.
Friday will kick off the weekend with $5,000 to win for the 410 Sprint Class. Saturday we will close the show with a $10,088 to win for the 410's, an ode to Terry Babb and his 88 Sprint car. We will be honoring the late Terry Babb and his accomplishments on Saturday as well.
Payout flyers can be found on our Facebook page, St Francois County Raceway.
More information will be forthcoming, stay tuned to our website and Facebook page to keep up to date on the event.
---
Submitted By: Laura Carrow
Back to News